Ord. - Presskit
Ord. Big Update - Presskit

- What is Ord.?
Ord. is a collection of tiny textadventures that use only three words at a time!
This limitation allows us to create very evocative experiences and lets players fill in the gaps with their own imagination!

It is available for US$ 1.99 on Steam.

We have a tiny demo, that you can play in your browser right now!

- What is the Big Update?
The Big Update adds 3 new, independent stories to Ord. (which is a 300% increase in stories)!

Quest
Embark on an adventure to dethrone an evil warlock!

Dimensions (new)
Prepare for dimension-hopping escapades as you try to find a way back home!
World (new)
Take on the role of a god and build your own world. Will it prosper or perish?
Foul Things (new, written by Skruffye)
Rediscover the helplessness of childhood and escape the hunger of the Foul Things...
Additionally, the amazing Damion Sheppard composed an interactive soundscape that makes Ord. come to life!
We also commissioned the wonderful Gaziter to draw us a Picture to use as promotional material: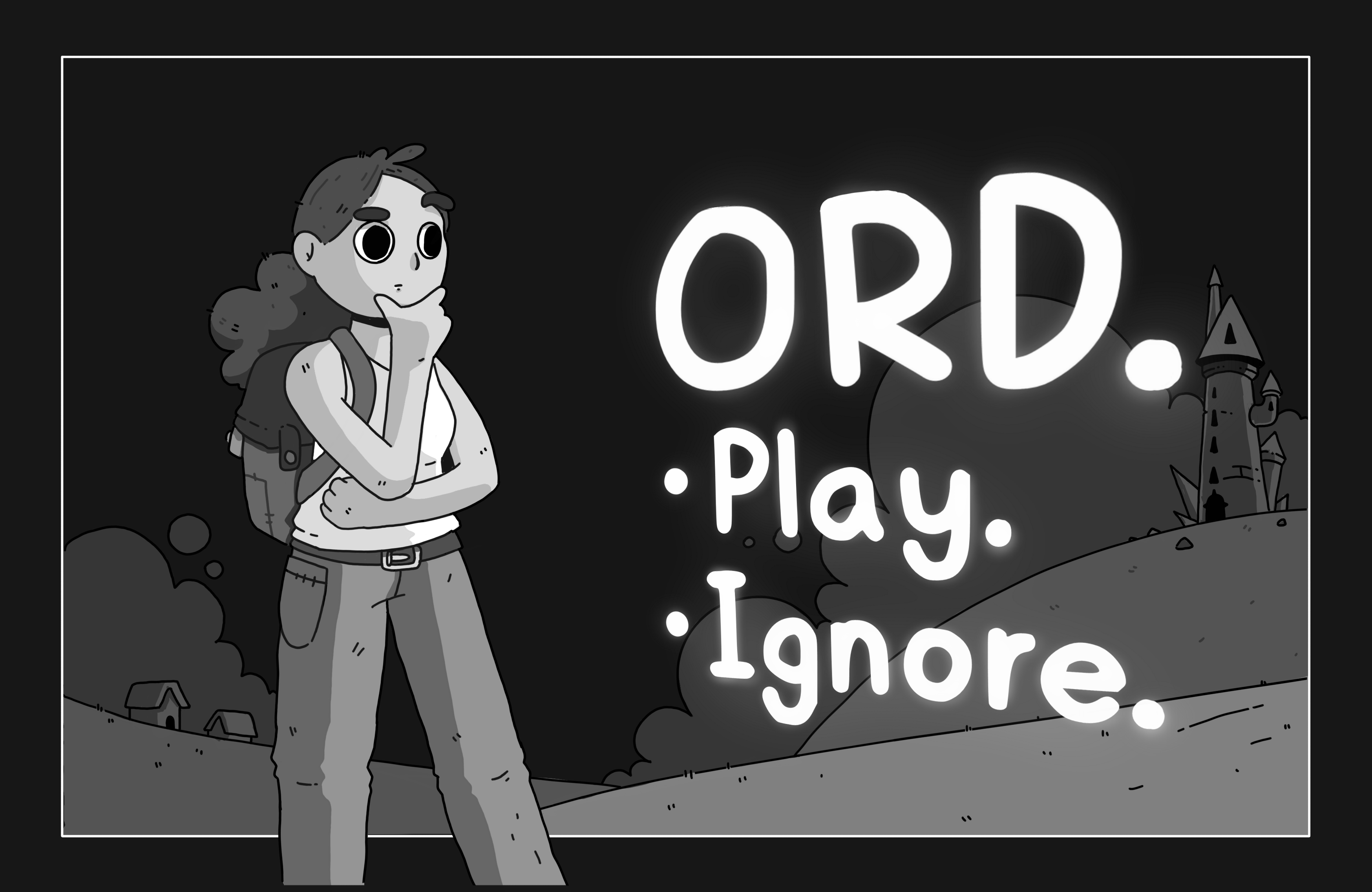 - What Inspired Ord.?
We were heavily inspired by the "Fighting Fantasy" books by Steve Jackson & Ian Livingstone and the events of "Faster Than Light" by Subset games, but boiled these systems down to their core in order to create the tiniest textadventure game ever!
- What is the history of Ord.?
Ord. was initially released on June 5th 2019.

It has been recieved warmly by the people that know about it, but since it was our first commercial release, we made a lot of mistakes while launching the game!
We are now trying to rectify our past shortcomings by releasing the (free) Big Update!
- What is the future of Ord.?
Even after the Big Update, we are not done with Ord.!
While it is too early to promise anything, we are pursuing options to bring Ord. to more platforms, to translate it into many languages and are also working on a few new stories!

That said, some of us are going to work for other companies soon and will only have time for Ord. on the weekends.

- Who made Ord.?
Ord. was created by Mujo Games Ltd and Stuffed Wombat, after we met in Spelkollektivet and did a Design Workshop together.
Mujo Games is a game development studio based in the UK. Founded by a group of friends who met at the University of York, they won the UK Games Fund Tranzfuser 2018 competition after graduating. They like to make small games that try to do something new.
Stuffed Wombat is an austrian solo developer, design consultant and winner of Amaze Johannesburg´s 2017 "Most Surprising Game" Award.

Damion Sheppard is a UK-based audio designer who, amongst many other projects, worked on "Not Tonight" and developed the new soundscape for Ord.
N. C. Addison (Skruffye) is a freelance writer and artist based in the UK. He is also an indie game developer, one half of Sidereal Games and wrote "Foul Things" for Ord.

Egor Dorichev is a russian indie developer, obsessed with tiny games and PICO-8. He made the website and helped us with Steam related things.
Gaziter made the wonderful new promo art.
- Hard facts about Ord:

Released on June 5th 2019
Big Update on August 30th 2019
Price: US$ 1.99
Platform: Steam
Contact us: contact@mujogames.co.uk